Web Development Agency
We do powerful and highly customized website development for your ideas happen. Our web design and development team are exceptionally focused and offer the best services. We consider each to be a chance to upgrade the conceivable outcomes of your business and that of the web all in all.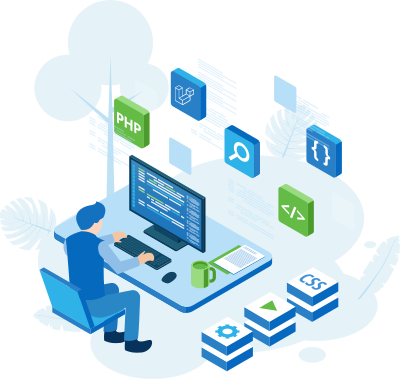 Turn your browsers into your customers with our responsive website design tactics. Besides being power-packed, our websites boast of imaginative & creative designs specially made for you.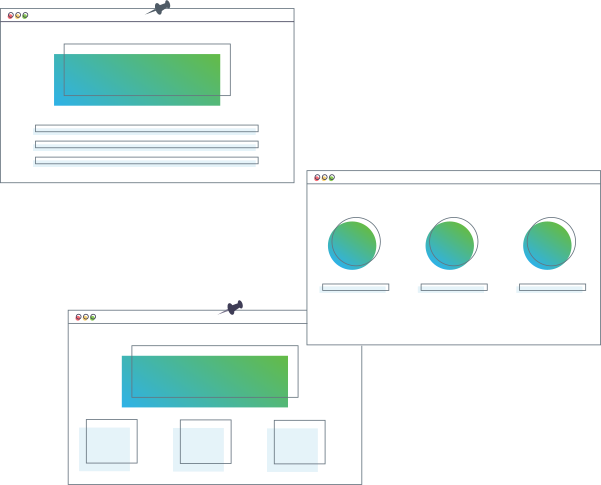 What is Web Development?
Web development is the building and maintenance of websites; it's the work that happens behind the scenes to make a website look great, work fast and perform well with seamless user experience. The web development process includes web design, web content development, client-side/server-side scripting, and network security configuration, among other tasks.
Laravel Development
As a clean and classy PHP framework for web development, Laravel is taking the PHP community by storm. Now, PHP developers are about to experience the next renaissance of the most popular server-side language of web development services.
WordPress Development
WordPress tops the list of the three most often used site building packages in the world from small personal blogs to the complex sites of major corporations, also it is the only one for site builders and CMS users can download and install for free.
Symfony Web Development
Symfony is an open-source PHP web development framework. It is exceptionally mainstream among most web developers as it diminishes the development time. It develops high-end complex web applications and lessens the overhead of building an application system.
ASP.NET Development
ASP.NET is an open source web framework, created by Microsoft, for building modern web apps and services with .NET. ASP.NET is cross platform and runs on Windows, Linux, macOS, and Docker. Like the rest of .NET, ASP.NET is open source on GitHub.
Java Development
With its trusted and demonstrated ability to build versatile, secure, solid, and adaptable applications, Java has been acknowledged worldwide as the main stage for helpful application advancement.
CodeIgniter Web Development
Codelgniter is an open-source PHP framework. It is an amazing system for programming designers to assemble dynamic and intuitive web applications. Codeigniter helps in reducing the exertion required for composing complex code and permits the designer to concentrate creatively on the web application.
Javascript Web Development
JavaScript is a programming language that allows implementing complex features on web pages for e.g. displaying content updates, maps, animated graphics, scrolling video jukeboxes, etc. It is a scripting language that empowers you to make powerfully refreshing substance, control multimedia and even animate pictures.
Drupal Web Development
Drupal is a highly flexible and powerful open source content management system used on millions of websites worldwide. One of the most attractive features of Drupal is the ease of use. It was designed to be user-friendly and make sense to people of any technical skill level.
Vue.js Development
Vue.js is a progressive javaScript framework that is mostly used for building user interfaces. It enables easy creation of powerful single page applications. Unlike other monolithic frameworks, Vue is designed from the ground up to be incrementally adoptable.
How We Make Your Ideas Happen
Strategy
Our technical experts perform a thorough evaluation of your project help you pick the most appropriate option
Scope Defining
Defining the project strategy and road-map, clarify requirements and prepare the required documentation.
Website Design
We exclusively tailor the designs that are in-demand and visually appealing to you to help flourish in the market
Web Development
Following an iterative process with pre-determined sprint cycles based on the development milestones.
Quality Assurance
From usability to the database to performance; we check it thoroughly and make sure the end-product does not falter in performance.
Launching
Ensuring the technical viability of our client's product by our the technical team and then goes live.